SportsBetting Poker - Open To All American Players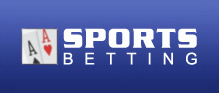 One of the top online poker rooms that Americans should consider when in the market for joining one is SportsBetting.ag. While the name itself in the title might allude to betting on sports, it's not just that genre of online gambling that SportsBetting.ag participates in. In fact, they have a top-quality online poker room that players from the United States are welcome to check out, and join. Outside of qualifying the overall poker room at SportsBetting.ag as top notch, it's the specifics of the site where you can really see why it would be a good choice to go with.
Among the specifics of SportsBetting.ag that are important to know, are what exactly you can expect to find upon your visit to the poker room. LegalUSAPoker.com has prepared a complete review of the poker section that players will find when using SportsBetting.ag which will provide some insight into the mechanics of playing poker here. Find out the who, what, where, and how behind American players and their status at SportsBetting.ag within this page. The more that you will learn about the poker room here, the more we think you will come to like it.
Is It Legal To Play Online Poker At SportsBetting.ag?
American poker players in all 50 states can legally play online poker at SportsBetting. They have a minimum age requirement of 18. This goes for all players, in the U.S. and outside of the U.S. But for those players in the United States, state gambling ages can come into play as well. Some states have set the state gambling at 18, while many have set the bar at 21 years old. It's important that players are old enough to legally join.
As far as why SportsBetting.ag is legal for American players, this answer is simple enough. It comes down to the fact that the site is not in the United States. Sure, Americans can connect to it with no problems, but the site itself and base of where it's located is not in the U.S. Because of this, the U.S. federal laws against gambling site operation do not apply.
Legal U.S. Poker Rooms
U.S.A. + States
Deposit Promotions
Full REVIEW
PLAY NOW
BetOnline Poker
Yes - 50 States
15% to 25% / $900 Each
SportsBetting Poker
Yes - 47 States
50% / $1K In Player Pts.
5Dimes Poker
Yes - 50 States
No Bonuses For Poker
More About Playing Poker At SportsBetting.ag
SportsBetting.ag's Games + Player Traffic + Stakes Levels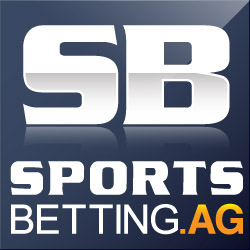 There are thousands of players that take to SportsBetting.ag poker every day of the year. In fact, SportsBetting.ag can see upwards of 12,000 players on the tables at any one time. There is a reason why it's one of the fastest growing poker rooms across the world, and not just for USA players. Poker is a universal game, played with the same rules, which makes it a great game to play others from all over.
Different level cash games are also available, with blinds as low as a few pennies to compensate for different levels of players who want to join and participate. And then when it comes to tournaments, there is $150,000 in guaranteed tournament winnings every month. SportsBetting.ag even features tournaments with $20,000 in guarantees. This can all be found on the calendar of events for the upcoming poker tourneys so that players can plan their own schedule accordingly.
SportsBetting.ag Registration Process + Software Download
Those looking to register for a new account here should get started by going ahead with the SportsBetting Poker download. Once it's all installed (should take less than a minute), launch the application and go to the login screen. It is there where you can find a button that will take you to the registration form.
Once directed to the sign up page, users will need to provide a few pieces of info such as their name, address + city/state, their date of birth (for age purposes), etc... as well as set an account password. Users should get an email right after submitting the info which should have a confirmation link that will need to be visited. At that point, users will be issued their SportsBetting account login. This will be a different screen-name than what you will be using when you are actually sitting at the tables.
In all, both of these things can be easily accomplished in well under five minutes.
SportsBetting.ag Poker Deposit Options + Fastest Payout Methods
To be able to play for real money on site, there will need to be deposits that are funded into your account at SportsBetting.ag. For American players, depositing can be conducted with a few different options. Credit cards are widely popular at sites such as these, and in the case of SportsBetting.ag, the option of a Visa and American Express are presented. Credit card transactions go through fast, just like any online purchase made. If using any of the accepted brands of VISA or American Express isn't the best option to make a deposit into an online poker room, then a Western Union wire transfer can be done, or even sending money via cashier's check and money order can be done.
The payout process at SportsBetting.ag is laid out on site in the same section as the deposits. When a player opts to make a withdrawal from their account, the first step in the process is to fill out the request form, for which the method is chosen along with the amount. Checks through the mail or a courier can be had. Then there are other ways Americans can receive a payout as well, such as a bank wire, Western Union transfer, and a MoneyGram. Complete details can be found at SportsBetting within the cashier.
Closing Words About SportsBetting's Online Poker Room
SportsBetting.ag is a reputable site that hosts thousands of account holders. If you are looking to sign up with a USA friendly poker room, SportsBetting.ag will provide you with the service that you deserve. Having said that though, it's still important to scope out the site and make sure that you are comfortable with everything they offer.
Should you ever have any questions about their services, promotions, etc. or are having any issue whatsoever, It's best to consult their customer service department. Users can reach them 24 hours per day by calling toll-free (1-888-843-9027) or sending them an email (poker@sportsbetting.ag).